Christopher M Cromwell
Executive Director of Recruitment
chris.cromwell@nm.com
Office 713-266-0775
My Networks:
Career Changers
Changing careers doesn't have to be a daunting proposition. With the support of a quality organization, it can be an easy transition.
Many attorneys, bankers, accountants, educators, and military personnel have two things in common … they enjoy helping people and have transitioned into successful careers as financial representatives with the Northwestern Mutual Financial Network.
A career as a financial representative can give you the independence you are looking for, while having the extensive resources of Northwestern Mutual available to you.
Ever wonder what it's like to take the leap and try a new career?
Watch "A Day in the Life of a Career Changer"
Gather some insights from this in-depth look into the life of three new Northwestern Mutual financial representatives with very different career backgrounds. Find out what they do on a daily basis, why they changed jobs, and what they enjoy about this career. 
Experience the independence, rewards, and personal satisfaction you are seeking, while having complete access to the extensive resources of Northwestern Mutual. A career with us can be an exciting and rewarding change in your life. Please take a moment to read Career Changers, the real-life stories of people just like you.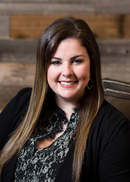 Paige N Wiese
Campus Recruiter
paige.wiese@nm.com
Office 713-972-8029