Christopher M Cromwell
Executive Director of Recruitment
chris.cromwell@nm.com
Office 713-266-0775
My Networks:
Internships
NORTHWESTERN MUTUAL - A TOP 10 INTERNSHIP PROGRAM
If you have an entrepreneurial spirit, want real-world business experience and are looking to make a difference, then an internship with the Northwestern Mutual Financial Network is right for you. Our internship has been highly rated due to its mentorship and career advancement opportunities, intern involvement, resume enhancement and unique appeal. But that's just the beginning, other benefits include:
Practical guidance in your career selection process
The chance to develop networking and business relationship skills with the help of a mentor
Flexible work schedule
Securities registration and state licenses for life, health and accident insurance
Compensation in the same manner as a full-time financial representative
An opportunity to try out or get a head start on a career as a financial representative
This is the 21st consecutive year that Vault has ranked Northwestern Mutual's internship program among its top ten in the country.
---
DAY IN THE LIFE - INTERN
One out of three former interns becomes a full-time financial representative following graduation. Our internship will give you a solid foundation of business-building skills and knowledge for immediate and future career success. The confidence you develop, coupled with insight you have gained as a financial representative intern, can put you on the path toward a profitable and fulfilling future.
---
INTERN TESTIMONIALS
"Having the opportunity to work in Houston as a college intern and begin to build my own financial practice is a blessing that I do not take lightly. The friendships I have built with both full-time reps and fellow interns are relationships that will lead us all to greater endeavors in our lives."
-Nicolas Thomson
"The Houston network office's culture is like a family that gives you the necessary support for you to be successful throughout the internship and beyond. I made some great friendships and most importantly grew as a professional. This opportunity gave me the chance to understand the discipline and effort it takes to be a full-time financial representative. Beginning your practice as an intern can give you a head-start into a very promising career. This Northwestern Mutual internship was an experience that I'll never forget."
-Dominik Lara
"Being part of the internship program at NM was a great time and the best decision I could have made for my internship. I came across the NM internship program through the career fair at my University. I was seeking a challenging but rewarding internship experience. Which is why I was drawn to the exciting opportunity NM had to offer.
During my internship, I was part of the closely knit and supportive NM team. I had the opportunity to learn and aid in the process of helping people I cared about in my community meet their goals both personally, and financially. I was set up to succeed under the mentorship of full time advisors by my side who were eager to share their knowledge with younger people. Being in one the nation's best development programs allowed me to work alongside bright minded people, in both staff and fellow interns. I really enjoyed the freedom, flexibility and responsibility I don't think I would have experienced anywhere else."
-Christian Hollowell
"Since starting this internship in June 2017, I have grown in so many ways personally, and have made more friendships than I thought. As the process of this internship uncovered, I began to discover things I never knew about my strengths, weaknesses, and character. Being transparent here, the internship has been hard. There have been a vast amount of learning curves and problems to work through. However, I wouldn't have traded those opportunities to grow for anything. I have become more of a leader, developed tougher skin, learned to work through conflict. Ultimately, I believe I have become a better person from this experience.
Through what we do here at Northwestern Mutual, I have been able to offer protection to my family and help others to reach their goals. I have reconnected with old friends over this internship and made so many great relationships in the office, I say that the internship was definitely worth it."
-Hannah Garza
---
INTERN TRAINING CAMP AT THE TEXAS RANCH RETREAT
Summer 2018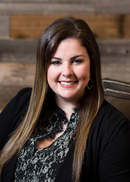 Paige N Wiese
Campus Recruiter
paige.wiese@nm.com
Office 713-972-8029